If you've noticed these funny, fuzzy little squares popping up on everything from magazines to business cards, it's for good reason. They're called Quick Response, or QR Codes. You can scan them from your mobile device, using a special app. What are they good for? The sky is virtually the limit. They're a great, innovative marketing tool for small businesses.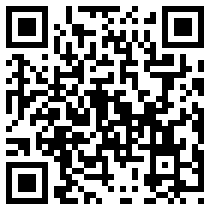 Essentially, people scan the code to get more information. That might be a website, entry into a contest or additional information about a product. Here are a few of the ways people are using QR codes to promote their companies.
1. Business Cards
If you attend networking events or trade shows with a tech savvy set, you just might see a QR code on a business card. Since we all basically throw business cards away or store them in a big box, never to be opened,  having a QR code lets you scan it to get your new contact's details, which you can then save to your phone or contact management system. Easy.
2. Books
If you're an author, consider using QR codes on the back of the book to give people a taste of what they'll find in the book. A sample chapter, information about the authors or a chance to win a copy of the book are all enticements worthy of your book's cover.
3. Marketing Material
You can only fit so much on a brochure or flyer. When people want more, they can scan your QR code to learn more about your company.
4. Videos
When you're looking at print ads or marketing material, you can't really share the 3-dimensionality of a video. By placing a barcode on the printed material, you give people a chance to interact with you in more dimensions by viewing your video on their phones.
Getting Started
There are plenty of free QR code generators like this one online. You simply put in the URL, text or phone number you want to appear when someone scans it, and your code is generated instantly. The one on this post takes you to my blog! Other tools, like BeQRious, allow you to manage campaigns and track what people are scanning. Experiment to see what offers appeal to the most people.