I love reading business books. I glean a bit from every one that I read, and each book influences what I write. I like giving you some of my recent favorites, so here goes!
1. Think Write Grow by Grant Butler
My favorite form of marketing is content marketing, something I've always said helps establish you as an expert in your field. Whether you call it an expert or thought leader, it all boils down to one thing: more sales and a level of trust with clients you can't get through advertising. Butler outlines some of the most effective types of content marketing in his book, Think Write Grow. He discusses the aim of blog posts, books, whitepapers, essays and speaking engagements, and provides useful tips for getting started. The latter half of the book provides useful tips on writing in general; great for both beginners and seasoned writers.
2. Search Engine Optimization All-in-One For Dummies by Bruce Clay and Susan Esparza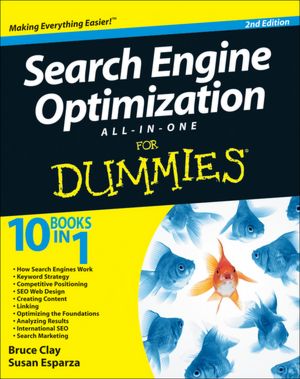 Because startup founders dabble in everything from coding to web design and coffee making, this book is a great reference book for improving SEO results online. Search Engine Optimization All-in-One For Dummies is 10 books in one, each going up a level in expertise. But if SEO makes your eyes cross, don't worry. The book is written in a way that takes the intimidation factor out of the SEO process. From simply finding better keywords for blog posts to inserting keywords in the titles of videos and photos, this book covers it comprehensively.
3. Making the Jump into Small Business Ownership by David Nilssen and Jeff Levy
If you're at the cusp of deciding whether to start a business, this book will answer many of the questions you have, as well as provide you with tools to get started. Making the Jump shows would-be entrepreneurs that there's a lot to consider in becoming a business owner, and that it's not for everyone. It's also full of great stories from business owners who share their experiences (and mistakes) with readers. It's a great read before you "make the jump!"
4. The Welcomer Edge: Unlocking the Secrets to Repeat Business by Richard Shapiro
I haven't even finished this book, but already it's on my hit list. "Welcomers" are people who work at a store/restaurant/business that make you feel at home. They're the customer sales reps that put you at ease, rather than make your back knot up with stress. The Welcomer Edge identifies the characteristics of what makes a welcomer (as well as a robot, the opposite of a welcomer), and gives tips for how your business (no matter what type) can have more welcomers and increase business. It's full of customer service horror stories we can all relate to.