Despite everyone saying that social media is a free tool, more and more small businesses are finding out the truth, which is: social media isn't free. Even though it's free to set up a Twitter or Facebook profile, someone must manage those accounts, and their time (unless you're a slave driver) isn't free.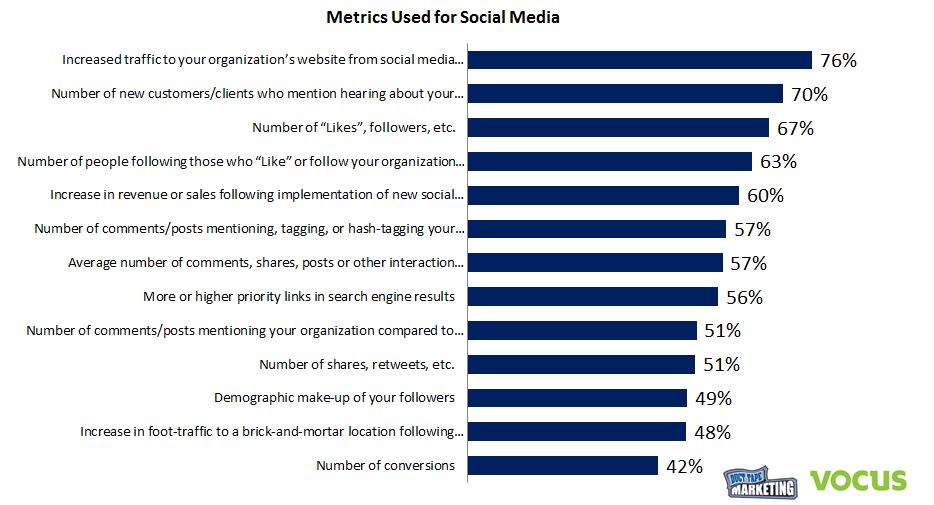 Vocus and Duct Tape Marketing recently teamed up to put out the report Path to Influence: An Industry Study of SMBs and Social Media. The interplay between small businesses and social media was interesting. The big problem SMBs seem to be facing right now is the fact that social media does in fact cost something. They're also struggling to master and manage social accounts with so many available tools. And many are still uncomfortable dealing with customer issues publicly.
The Good News
On a positive note, small businesses are using social media more. Of those surveyed, 77% said that social media accounts for 25% or more of their total marketing efforts. Nearly all of them use social media primarily to share information, while less than half use it as a customer service tool (a number I personally hope increases soon). They're also using it to build marketing lists and interact with followers one-on-one.
Facebook, LinkedIn and Twitter still lead the pack in terms of the most commonly used sites, but rather than coloring within these lines, more small businesses are dabbling with up-and-comers like Pinterest, Google + and Instagram. I think this fact opens the door to more experimentation with less popular (or less established) social media platforms, which can spur all kinds of creativity.
Let's Talk Spending
Using an average of three tools to manage their social media profiles, small businesses are spending about $845 a month on their social media efforts. And that number is likely to increase even more–84% said they expected to spend more on social media in the future.
What You Should Take Away
You can compare yourself to these survey results, but if you've found a social media marketing formula that works for you, don't let the survey sway you in another direction. The important thing to realize is that, just like any marketing effort worth doing, social media costs time and money. I think we're past the point of questioning whether it's worth that investment; businesses of all sizes have proven that it is.