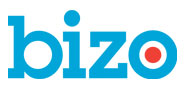 Bizo is on an impressive funding roll, as they have recently scored $12.5 million in venture debt financing primarily from City National Bank. This marks total financing of about $30 million in debt capital as well as total equity.
The company's CEO, Mr. Russell Glass, shares more about Bizo and their exciting funding news in this e-interview with Lead411:
Who are your competitors and how are you different from them?
We look at the places where marketers go to find business professionals as our largest competitors… so WSJ, Fortune, LinkedIn, and others in that world.
We are different because of our scale, targeting and platform.  We reach 90% of the US business audience and enable marketers to reach them in a very targeted manner where ever they go across video, social and the web.  Finally, we provide analytics to demonstrate what's working holistically on their websites and off.  This gives marketers a unique and comprehensive view of their marketing programs and success so they can improve them over time.
What percentage of your marketing budget are spent on the following?
Advertising: 12% (Online Display + Paid Search)
Social Media Marketing: 5% (Social Advertising on Twitter, Facebook, LinkedIn)
SEO: 2% (Most of our SEO cost involves content development, most of which is performed internally)
PR: 8% (External PR firm)
Other: 71% (3rd Party Email, Webinars, Events, Other)
What marketing tactic has given you the highest ROI? What percentage ROI do you get back on this?
Every program in our mix plays a different role so the metrics we use to assess performance and expected ROI range quite a bit.
We've got top funnel programs like business demographic-targeted display, PR, and social content sharing where we invest to increase awareness of our brand and solutions.   To get at the impact of upper funnel programs, we'll look at metrics like brand recall, lift in branded search results, or targeted traffic to our website.
In the mid funnel, we invest heavily in our corporate blog, thought leadership webinars, and social advertising — where the aim across the board is to drive deeper education and engagement with our content.   Here, we'll look at metrics like page view lift, web form lift %, and lead velocity/flow
At the bottom of our funnel — where the goal is to drive leads, opportunity contribution and revenue — our corporate website, search, email marketing, and display ad retargeting are core to the effort.
What do you plan to spend your new funding on? Product development? Marketing?
We are planning to be break-even this year, so this raise was largely a balance sheet raise to ensure we can weather any storms, or make strategic moves if we see opportunity.
If this is your first round of financing and you're the CEO, how many hours did you put into working on getting your financing? Was that taking up the most of your day?
If you are the CEO, what are your biggest challenges?
Maintaining the culture of the company as we grow, and scaling the business are the two biggest challenges.  We continue to roughly double the business year over year, but that means that scaling the business becomes an increasingly difficult challenge.  It starts with maintaining a great environment and culture to attract the right people, and then ensuring we have the right processes in place to scale from 500 clients to 5000.
How many employees do you have?
120
When were you founded?
2008
How much did you revenue increase(if any) this year over last year?
80% from 2011 to 2012 and accelerating in 2013.
Want to know more about this recent funding? Read more about it on this news link.