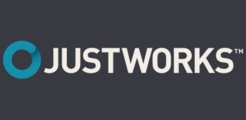 Justworks.com recently shared the exciting news that the company has gathered $1 million in seed funding from its angel investors. Index Ventures as well as Daring Journey Ventures also participated.
Their founder and CEO, Mr. Isaac Oates, shares more about this recent funding and the company in this e-interview with Lead411:
Who are your competitors and how are you different from them?
We compete with traditional payroll providers as well as professional employer organizations (PEOs).
We are more comprehensive than traditional payroll providers because, in addition to payroll, we also offer employee benefits.
We are more affordable than traditional PEOs which often charge over $100 per employee per month (we're just $30/employee/month).
What percentage of your marketing budget are spent on the following?
A. Advertising –
B. Social Media Marketing –
C. SEO –
D. PR –
E. Direct Marketing –
F. Other –
We just launched to the public so we're just now starting to invest in marketing. As we figure out what has the highest ROI we'll apply more capital there.
What do you plan to spend your new funding on? Product development? Marketing?
We're adding even more benefits to our premier plan (commuter benefits, 401(k), FSA, HSA, etc.)  Now that we're open to the public, we're also beginning to experiment with different marketing channels to see what is most appropriate for our business.
If this is your first round of financing and you're the CEO, how many hours did you put into working on getting your financing? Was that taking up the most of your day?
For me, it's been a part-time job for the better part of a year. We're fortunate to have supportive, thoughtful investors. For us, fund raising has mainly been about finding investors that understand what we're doing and that we want to work with for the long haul.
If you are the CEO, what are your biggest challenges?
Ensuring that, as a company, we're making great decisions nearly every time. Our success is dependent on our ability to capture opportunities, and that depends on us having already made great decisions.
How many employees do you have?
How much did you revenue increase(if any) this year over last year?
We had no revenue last year.
Want to know more about their recent funding? You can read more about it here.